Waldthausen Castle
The workshop venue "Schloss Waldthausen" is an early 20th century mansion located in the Lenneberg forest, just outside the Mainz city limits.
For a detailed description on how to get there, please have a look at the Travel Information.
The German websites of the conference venue can be found here.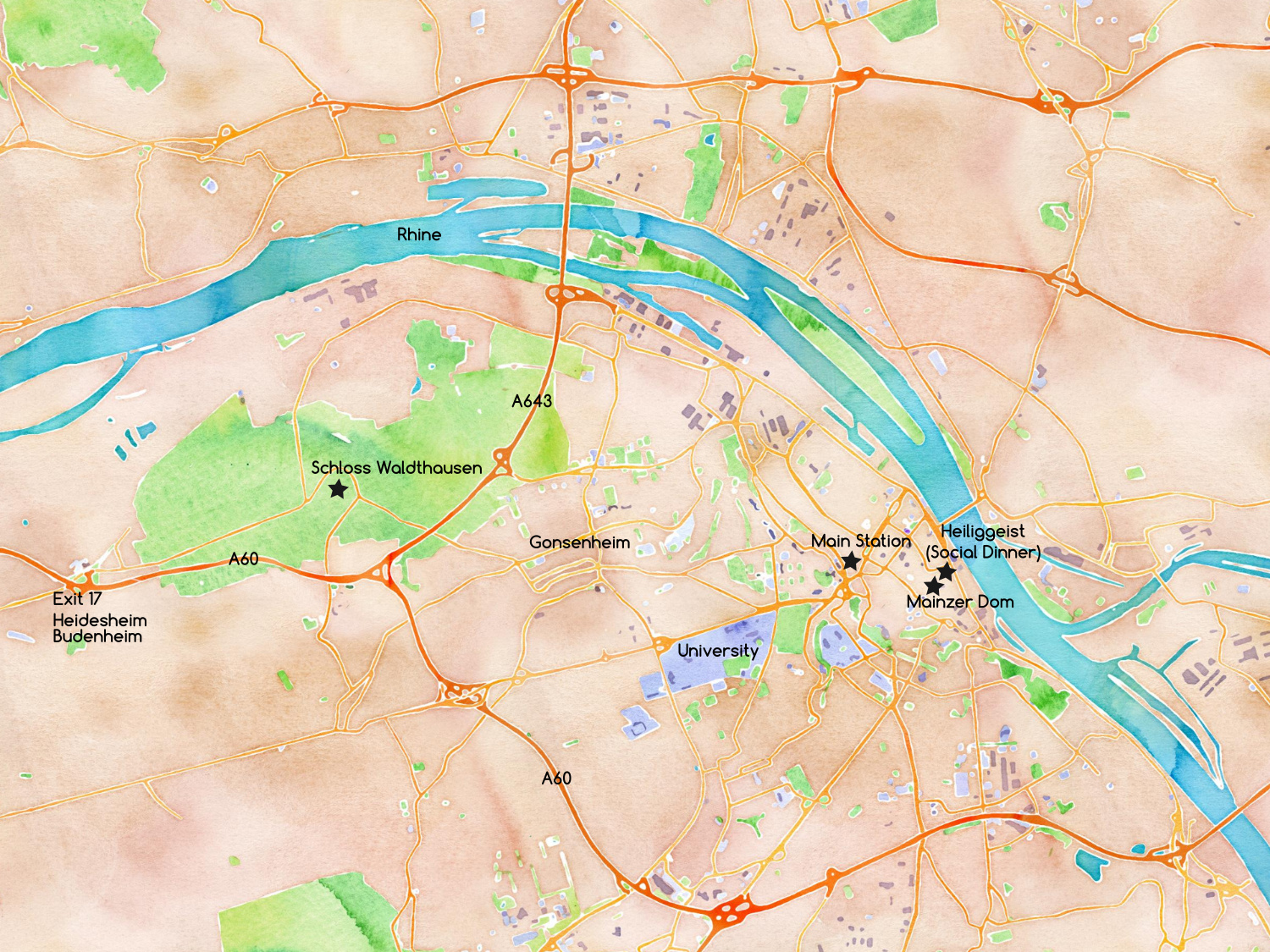 Social Events
Monday
Welcome Reception will take place in the Schlosshalle at Schloss Waldthausen from 6:45 p.m. – 8 p.m.
Wednesday
Picture by Schwede66 [CC BY-SA 4.0]

The conference dinner will take place at the Heiliggeist, a restaurant situated in the historic building of a medieval hospital.

Picture by Rudolf Stricker, via Wikimedia Commons

Schloss Waldthausen, located about 7 km west from Mainz city center, was built from 1908 to 1910 by members of the industrialist family von Waldthausen in the style of a Hohenstaufen palas. Today the buildings are used as a conference center and the park is open to the public.